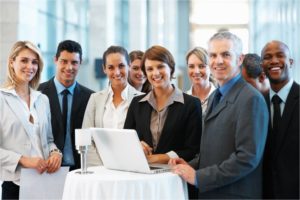 Why Gap Cover is instrumental in creating a happy, healthy and productive workforce.
In the war for talent, South African businesses must design the most compelling employee value propositions, to attract top people to their organisations and ensure their people are happy and productive.
As employers look to create an attractive basket of employee benefits, we're seeing an increasing trend of employers moving away from health reward programmes, in favour of providing Gap Cover to their staff.
Most Medical Aid options won't cover in-hospital specialist fees and procedures in full, with many doctors and hospitals charging multiple times the baseline Medical Aid rates. This leaves a 'gap', which customers must pay from their own pockets.
"While employee health rewards programmes have been a mainstay in benefits packages for some time, forward-looking employers are realising that providing Gap Cover often gives staff more direct and tangible benefits," says Turnberry CEO Tony Singleton.
"Gap Cover protects your staff from medical expense shortfalls which can sometimes run into tens of thousands of rand, for certain procedures," he adds.
Lower absenteeism, quicker recoveries
Businesses are able to tailor a Gap Cover solution that compliments the Medical Aid options that are offered to their staff. They can also negotiate discounts and favourable underwriting on Gap Cover for their staff, reducing the costs to the point where Gap Cover is comparable to the price of providing health rewards programmes (in some cases, Gap Cover is actually lower in cost).
"Employers should be asking 'what gives my staff greater benefit'?" says Singleton. "As most employers already subsidise Medical Aid costs, having Gap Cover is a logical way to augment the core Medical Aid that's provided."
Most Gap Cover options work in harmony with open or closed Medical Aid schemes – covering medical expense shortfalls, co-payments, sub-limits, and other bills not picked up by one's Medical Aid.
"Without the proper care and support in place for their staff, employers are faced with increased rates of absenteeism, longer recovery periods for illnesses and injuries, and generally lower levels of happiness, health and productivity," he explains.
In those unfortunate cases where customers are lumbered with massive bills, employees can suffer financial stress and difficulties, affecting their work lives and leading to a detrimental effect on the company overall.
Peace of Mind
IFC-Independent Financial Consultants recently published an article* that addresses this very topic. It notes that "investing in Group Gap Cover for your entire staff contingent is a cost-effective way to provide employees and their dependants with an extra layer of protection – as well as greater peace of mind."
The article adds that providing Gap Cover helps to bolster the overall employee value proposition, ensuring your company is well-positioned to hire the very best people.
For employees, even if they do move from one job to the next, the continuity of their Gap Cover doesn't have to end. They can simply 'port' their policies to their new employer (if they also offer Gap Cover benefits) or move it into their private individual capacities.
"Once you have Gap Cover in place, you can rest easy knowing that shortfalls will be paid-for. By carrying your Gap Cover with you, wherever you go, you avoid any waiting periods or other exclusions," explains Singleton.
For large employers, Turnberry even offers the option of white-labelling the Gap Cover solution, for the employee marketing team to position alongside other company-branded benefits.
For employers and employees alike, it's important to consider the role of Gap Cover, in the context of runaway medical costs.
Turnberry. Navigating the Way.