Who will cover your Medical Expense Shortfall?
Contact Turnberry to get a Gap Cover Policy that covers your medical expense shortfalls and gives you peace of mind while navigating through the difficult cancer journey.
Traditional Cancer Cover
If you have depleted  your cancer benefit on your Medical Scheme, you may become liable for co-payments or the full cost of any further cancer treatment, as specified by your Medical Scheme.
Example 1: Johan has lung cancer has finished his R250 000 cancer benefit available to him on his Medical Scheme and now he is liable for the full cost of his cancer treatment. Johan still needs to undergo chemotherapy sessions. Luckily, he has a Turnberry Premier Policy and he can submit the costs of his further chemotherapy sessions to Turnberry.
Example 2: Deon has finished his R250 000 cancer benefit available to him on his Medical Scheme and still needs to undergo chemo-therapy. His Medical Scheme will pay for 80% of the account for his chemotherapy. Deon is glad he listened to his Financial Advisor and took out a Turnberry Optimal Policy, now he can submit the account to Turnberry.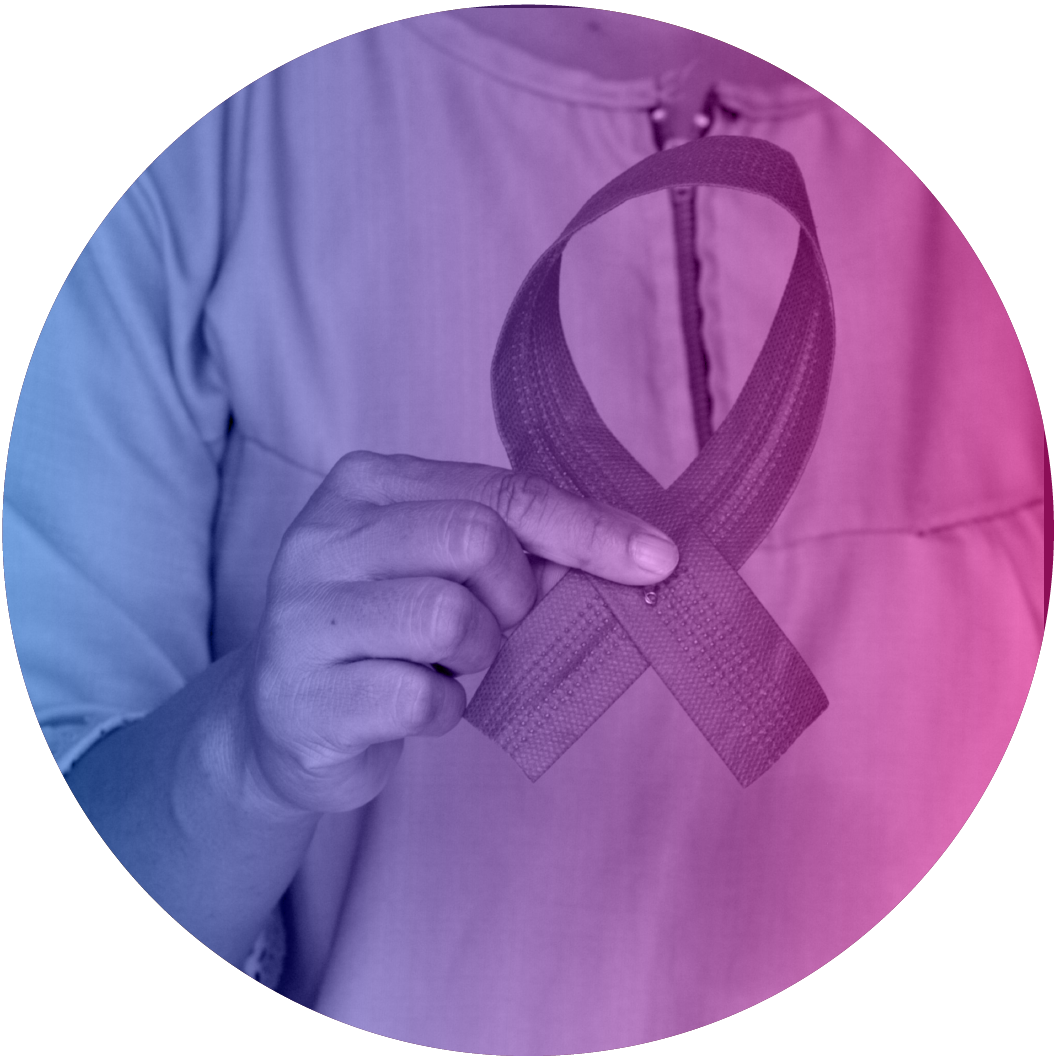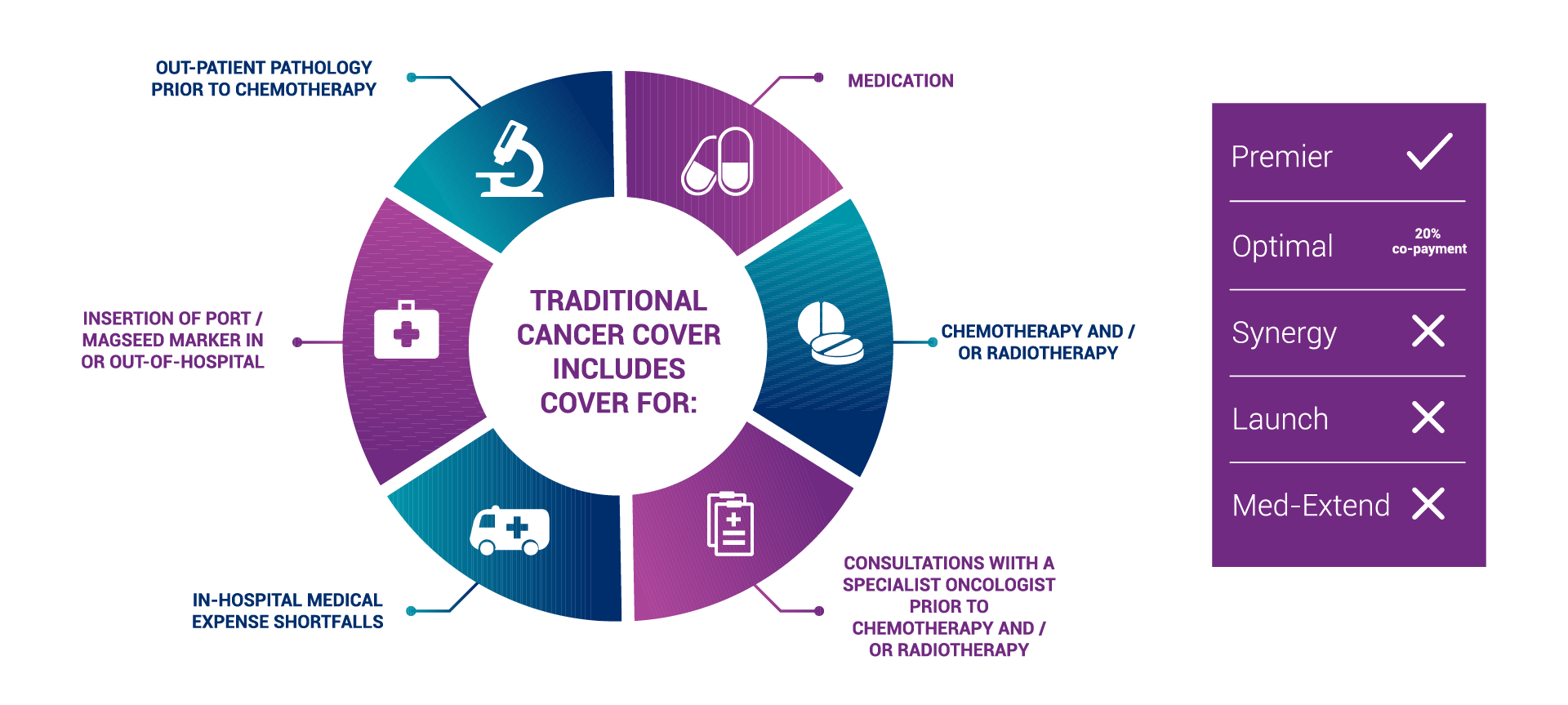 Innovative Cancer Drugs
The Innovative Cancer Cover is only available on Premier and Optimal
It is important to note that there has to be a benefit from the medical scheme.
The Innovative Cancer Cover will provide R10 000 per claim for these new high-cost cancer drugs
These drugs are extremely high cost and are not fully funded by medical schemes leaving members out-of-pocket
Recently the development of new cancer drugs have become available e.g. Immunotherapy
Biological Cancer Drugs
When you require treatment with Biological Cancer Drugs your Medical Scheme may only pay for them up to a certain limit.

Breast Cancer Prevention
Increases the Medical Aid rate up to 600% or 500% for a Prophylactic Mastectomy.  Only available on Premier and Optimal.
The Insured person would need to demonstrate:
Strong family history of breast cancer
Is positive for the breast cancer gene
Breast Cancer Prevention
Increases the Medical Aid rate up to 600% or 500% for a Prophylactic Mastectomy.  Only available on Premier and Optimal.
The Insured person would need to demonstrate:
Strong family history of breast cancer
Is positive for the breast cancer gene


Claims paid by Turnberry over the past 12 months
Malignant Neoplasm Spinal Cord
Amount charged: R143 910.00
Amount paid by Turnberry:
R88 084.00
Malignant Neoplasm of Glottis
Amount charged: R273 059.00
Amount paid by Turnberry:
R163 139.00
First diagnosis of Cancer
Amount charged: R15 000.00
Amount paid by Turnberry:
R5 148.45
Client Testimonials post claim submissions
Turnberry paid the full difference between what medical aid covered and the cost of the procedure.  It is a must have product with medical aid. Has much higher value compared to monthly amount paid.  Thank you once again for quick and effective service. Some of rare exceptions of what really works well.  Paulius – August 2021
Doctors charged above medical aid rates which required upfront co-payments. These co-payments were submitted to Turnberry for processing. My claim form was completed and submitted to my Broker on 29 June 2021.  Payment of my 1st diagnosis of cancer was paid on 16 July 2021.  On 9 July 2021, I received an email to advise that my claim was submitted to an assessor to conclude the assessment.  Your timeous and prompt responses and feedback has assured me that Turnberry provides the best value for money which has benefitted me during my claim experience.  I believe Turnberry provide a prompt, fast and efficient customer service and satisfaction. I would recommend Gap Cover which helps with the additional medical expenses.  It covers the shortfall where Doctors and Hospitals charge above medical aid rate.  The up-front co-payments for certain procedures and admission can be claimed from Gap Cover if you have the right benefit product in place.  Excellent service. Highly recommended.  Vijay Pillay – August 2021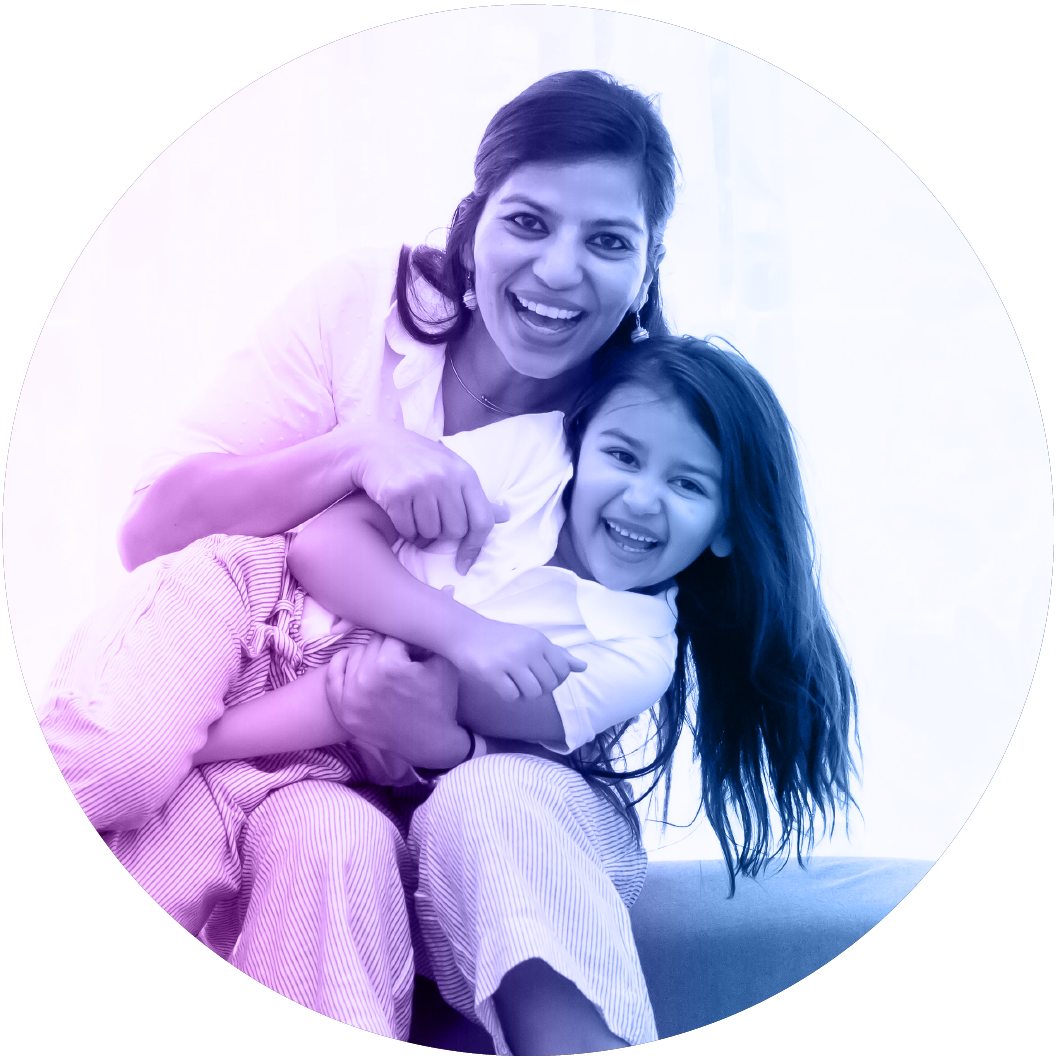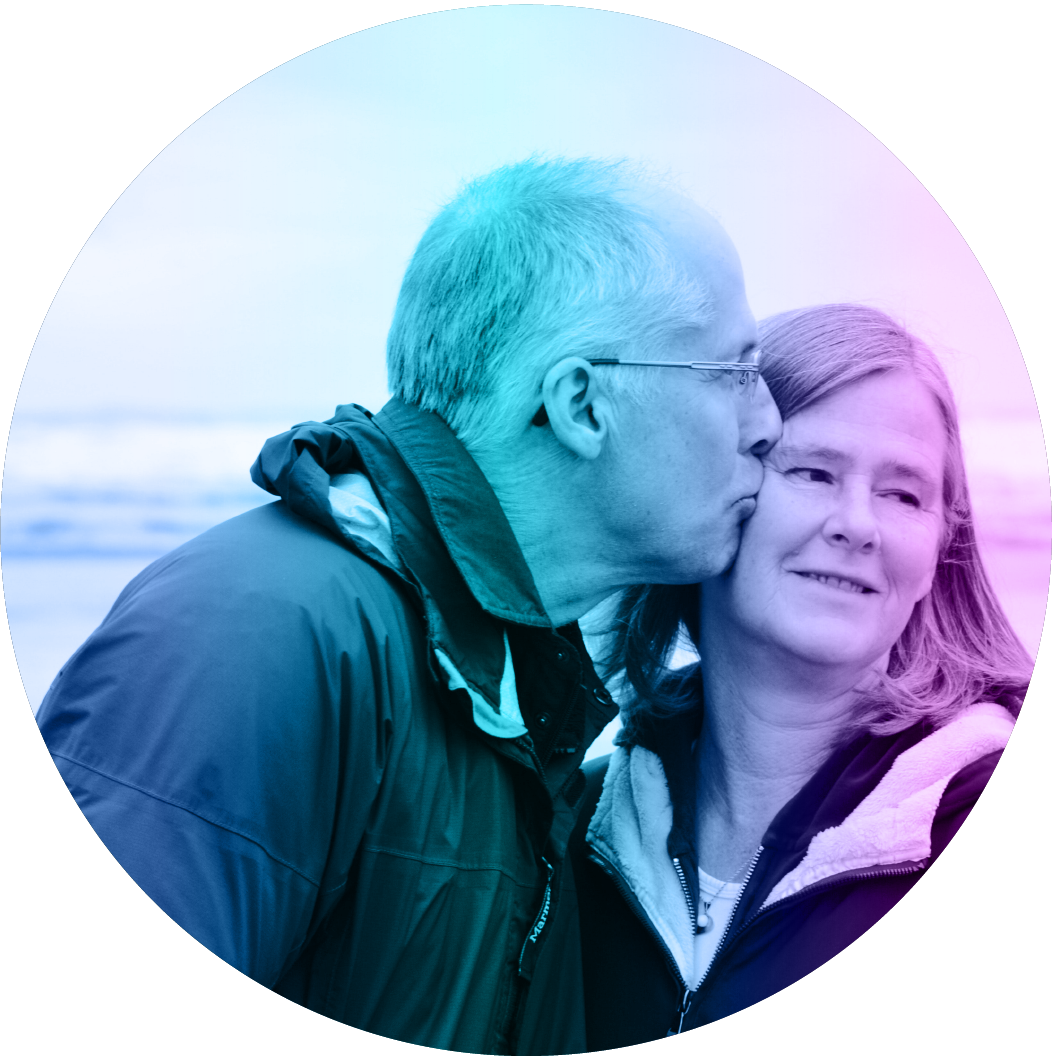 I wanted to write to you to thank you formerly for your incredibly, refreshing service excellence. As you know we had an unfortunate mishap with a claim payment paid into an incorrect account, Sadly the bank refused to return the funds to you, yet you still honoured your brand ethos and committed to take the huge loss and repay the funds into the account which had been requested. I wanted to write to you to thank you for your commitment to your customers. It was incredibly refreshing to receive the payment in good faith, as I can assure you, I would have NEVER received this kind of commitment from any other medical aid or GAP cover provider. I will endeavour to give your company and your brand as much positive recommendation on social platforms that I can and felt it was crucial that I write to you to let you know that I will be a customer of Turnberry for life and I truly thank you for honouring your commitment to us. We appreciate your service and your service excellence.  I am very proud to be a client of Turnberry. Thank you once again for your phenomenal service.  Collette Roetz – May 2021
Turnberry assisted with claims for various incidents during the last few years – from an elective orthopaedic surgery for my young daughter to emergency surgeries for my wife.   When my wife was diagnosed with cancer last year, the once-off payment assisted in a number of the out-of-hospital expenses. In addition, the knowledge that the expenses threshold is so much higher than the standard medical rates provided peace of mind.  I have recommended Turnberry Gap Cover to our family, and reiterate that it is an essential or mandatory product. No healthy person believes critical or emergency procedures will happen. But the truth is that it can happen to anyone. The cost vs benefit is not a logical debate, without gap coverage you may end up selling assets to cover the bills.   Turnberry's services were professional, quick and efficient – 'Peace of mind'.  Mynhardt Oosthuizen – January 2022
I have been a Turnberry Management Risk Solutions customer since 2016, after my financial advisor encouraged me to take out a gap cover plan to bolster my medical aid hospital plan. My plan gives me up to 600% cover for medical scheme shortfalls, which was a real blessing when I was diagnosed with a double pulmonary embolism in August 2020.   I was in hospital for five days and saw numerous doctors. I had many tests done including x-rays, CT scans and MRIs. When I was discharged, the bills started to arrive, and each doctor had shortfalls that my hospital plan would not cover. Luckily, I had gap cover in place, and Turnberry took care of these shortfalls so that I could focus on my recovery.  This was the first time I had claimed from my gap cover, but the relief of knowing that I had cover took away a lot of stress. My broker took me through the process and once I submitted all of the required documents, the claim was assessed and paid out within a few days. I then had to have a follow-up MRI with a co-payment which was not covered by my medical aid, and Turnberry again came to my aid.  Going from healthy to hospitalised is not something you expect, but in reality, it can happen to anyone, and the last thing on your mind is how you will pay for the bills. I learned this the hard way when my mother was diagnosed with cancer and did not have medical aid or gap cover, and the financial pressure of trying to fund her treatment was enormous. This is a burden nobody should have to deal with, which is why gap cover is absolutely essential. Evy Michalopoulos, Founder & CEO of the Machi Filotimo Cancer Project – November 2021
Turnberry Management Risk Solutions (Pty) Ltd is an authorised Financial Services Provider (FSP no. 36571). Underwritten by Lombard Insurance Company, an Authorised Financial Services Provider (FSP 1596) and Insurer conducting non-life insurance business.
Please note that this is not a Medical Scheme and the cover is not the same as that of a Medical Scheme. This Policy is not a substitute for Medical Scheme membership.
During the tough times, you need a partner that will be by your side navigating you to safety.  This is why the iconic watchful Turnberry Lighthouse, situated on the point of the Turnberry Golf Course, Scotland; rises out of the darkness to carefully guide vessels to safety, inspired us. Much like its steady and constant beam of light that shows ships their safe passage away from danger, our products aim to help our clients journey through life by helping them deal with shortfalls and co-payments that usually arise when you or one of your dependents is hospitalised. Turnberry navigates the way through medical expense shortfalls, allowing you to create experiences in life.
You have a partner.
Turnberry. Navigating the way.