I have been so impressed with the speed of response and the settlement of the claims. As a pessimist when it comes to Financial Institutions…Banks, Insurance Companies, Med Aid organisations in general, I was shocked to experience an empathetic, professional response. I don't understand your business model but it is certainly a brilliant product for the consumer.
I would recommend Turnberry without hesitation!!
-Ms S Shepherd
I just wanted to say thank you for your quick turnaround time  during my recent stroke.  You guys were amazing, what a pleasure doing business with you, short payments were settled timeously and  fairly. People should know about your excellent service!
-Ms. C Moore
Ek wil Turnberry bedank vir die skikking van my eis wat ingedien is. Ek was baie skepties oor die "Gap Cover" en het baie daaroor gelees maar het tog besluit om die polis uit te neem.
Veertien maande nadat ek die polis uitgeneem het ek onvoorsiene probleme met my rug ondervind, is geopereer, en het ñ eis ingedien. Ek het gewag vir talle vorms om te voltooi en "verskonings" van Turnberry se kant af.
Ek is egter verras deur minimale administrasie en goeie diens en vinnige uitbetaling van die eis. Baie dankie vir jul uitstekende diens, julle is ñ maatskappy wat ek sal aanbeveel.
Spesiale dank aan Mariette van Vuuren vir haar hulp en vriendelikheid
-Mnr Du Toit
Turnberry has helped us immensely.  Three years ago we had an emergency and ended up having to pay quite a large amount of money out to Doctors. Since then my husband has lost his employment and we had to downscale our Medical Aid and that was when we were told to take out Gap cover. As pensioners with no pension OR income we were very shocked to receive accounts from doctors as well as the hospital.  We realise now how much help Gap cover has been to us.
The Staff have been so accommodating when I had questions and the Claim form has helped me immensely.  I have to add as a 61 year old, who does not know much about computers etc., I found it easy. Claims were dealt with speedily.
THANK YOU SO MUCH! 
-Ms PL Smith
Had I not had Gap Cover, I would have been in a financial squeeze after my wife's surgery. Suffice to say Turnberry saved the day and I would strongly advise people to take out Gap Cover!
-Mr C Dovey
Turnberry has been very helpful indeed. My grandson who is on my medical aid and also covered with Gap Cover by Turnberry has received excellent support throughout the process for his addition to our cover, plus the build up to the operation and procedures that he has just gone through. Constant feedback from Turnberry throughout the claim process was handled very well.
Gap Cover is a necessary part of your medical cover – a Medical Aid is not sufficient to cover all aspects of medical care throughout one's life and its imperative that Gap Cover forms part of the consideration. I have already recommended Turnberry to a few people.
-Ms. M Rodney
Turnberry Gap Cover have been very efficient and did not give any hassle about paying.  It is definitely worth it as most doctors and hospitals charge more than medical aid.
-Ms. S Clemen
My wife had a hip replacement in 2013 before we purchased Turnberry gap cover.  We had to pay in close to R30 000 for the shortfall between our actual medical costs and the medical aid payment. When it became clear my wife Diana was going to have to have a second hip replacement, 21 months after purchasing our gap cover from Turnberry, we were very anxious for several reasons.  My wife had lens replacements in both eyes and I had a prostate biopsy and urethral dilation earlier in the year. Turnberry had already paid out for these, completely covering the gap in both cases. We also expected the gap on the hip replacement would be more than in 2013.
I would recommend taking gap cover from Turnberry with  enthusiasm and without hesitation.
-Mr Smith
It gave me piece of mind that with the shortfalls from medical aid I won't be overburdened by excessive expenses.   People MUST have Gap cover!
-Mr Simon Vickers
We have, between my husband and myself had a difficult medical year of surgeries and procedures. All shortfalls were handled speedily and without question by Turnberry. The submission was simple, the response and payment relating to the claims were prompt and stress free, definitely relieving any financial pressure and leaving the focus on getting well! I would advise everyone to take out Gap Cover as soon as possible, and really rate Turnberry's service 10 out 10 !
-Mrs Dennison
Asha and Mariette, thank you for the efficient and great service provided by Turnberry in settling all claims pertaining to my child's admission
-Mrs Ebrahim
Thank you for the excellent service during the last months. Asha Dhana is a STAR!
-Mr Schoeman
I must say I am very impressed with the speedy way in which my claim was dealt with.
I am due to retire one of these days, but will surely continue with my GAP Cover policy.
-Ms. Greyling
Many thanks for your excellent service
-M Price
Asha, thank you for the excellent service
–Dr Ankiah
Thank you so much for the swift and professional manner in which this claim was attended to and settled.
I always value and acknowledge great service and this was a great example of that
–Mr Timmerman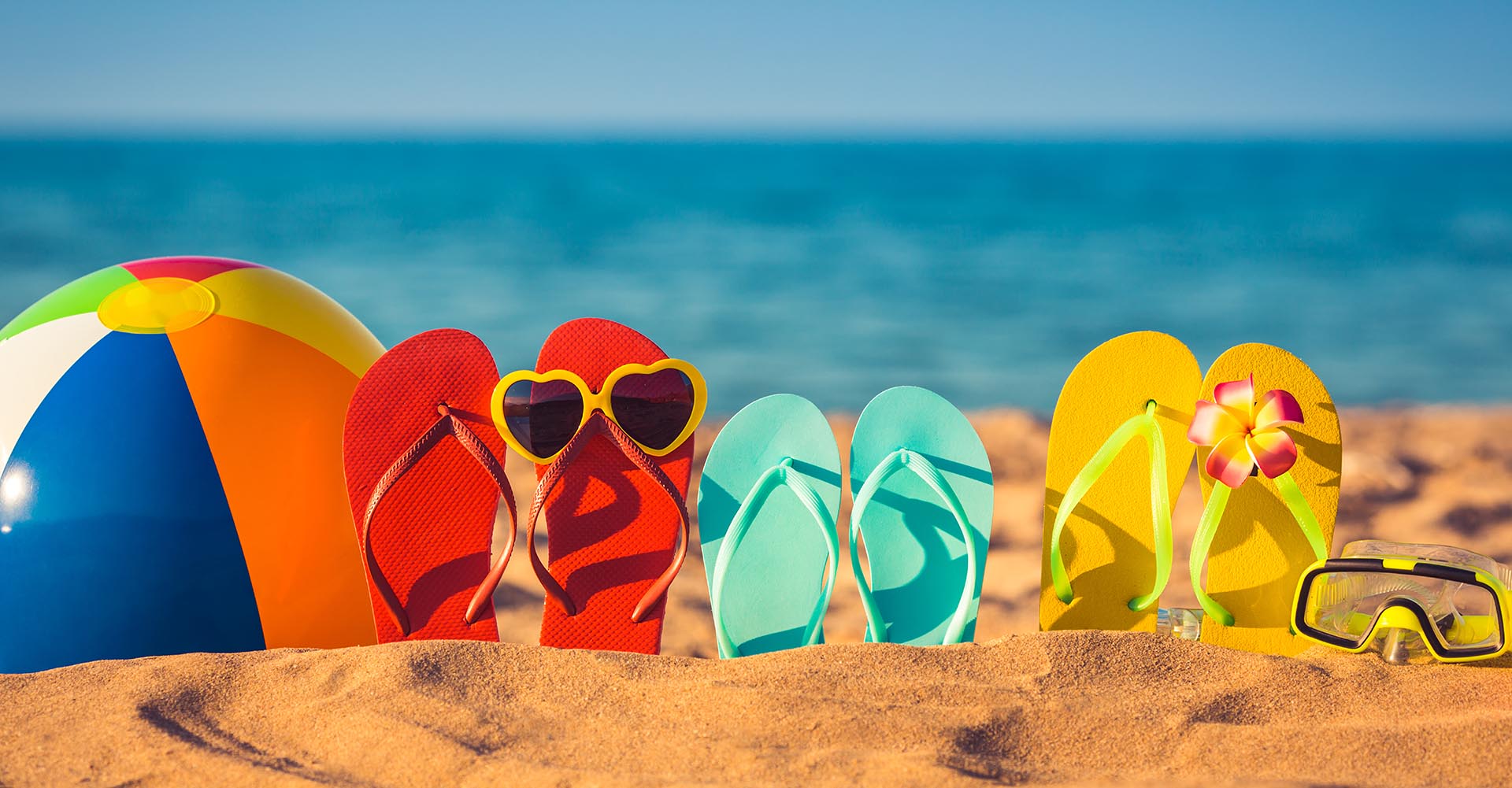 Just wanted to say thank you very much for once again such good service! It is an absolute pleasure obtaining the travel insurance every time
My clients husband recently passed away and Mariette was very helpful and friendly. The client phoned me yesterday evening and had nothing but good words for Mariette and called her a sweety, sympathetic and very professional.
This is not the first compliment I've received about Mariette but wanted to specifically highlight this one!
-D Kriek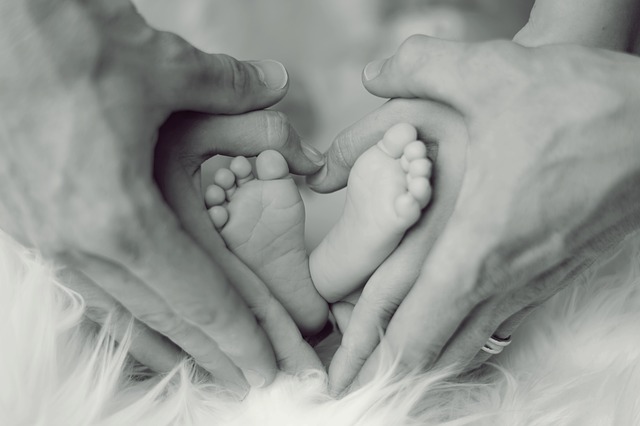 As a parent when your child is sick, you want to be able to provide them with the best care. Gap Cover could be invaluable to help you achieve this as can be seen with one of our latest claims. After Monique and Hein had been to different specialists their Baby Amelie was diagnosed with Hyperostosis of the skull, a rare condition which causes thickening of the skull. At the end of November 2018 Brave Baby Amelie, under the care of a specialised Neurosurgeon and a specialised Ear, Nose and Throat Surgeon, underwent an extremely complex surgery. 
The difference between what the highly trained Specialists charged and what the medical aid paid for Baby Amelies' surgery was R110 448.13, which was paid by Turnberry.
Monique and Hein were able to focus on Baby Amelie and not worry about Medical Expense Shortfalls as they have a Turnberry policy. A policy that Monique and Hein says   has provided them with peace of mind.  
"Thank you for your excellent service and handling my matter with great efficiency. The claim has been settled."
   – Jerry
"Thank you so much for all your help with my claims. I really appreciate it."
   – Ms Lawrence
Child looses kidney after falling off Granny's roof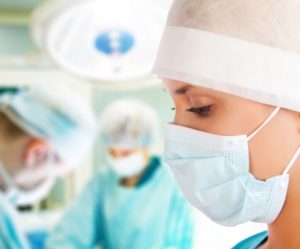 Little 9-year-old Sarah* snuck onto the roof of her granny's house, but slipped and fell onto a flower pot injuring herself.
She was rushed to the hospital's paediatric ward for a series of scans – which unfortunately showed extensive damage to one of her kidneys. After consultation between the family and their healthcare providers, Sarah was transferred to the care of a highly experienced Paediatric Surgeon, where she underwent surgery to remove the kidney.
Sarah's father, William, said that throughout the ordeal, he was at least grateful to have Turnberry Premier policy in place – as the medical expense shortfalls for Sarah's surgery amounted to R32 683.96. With Turnberry by their side, the family could focus fully on Sarah's recovery and not on the medical expense shortfalls.
*names have been changed upon the client's request.
TO WHOM IT MAY CONCERN
I would like to thank you for an employee like Asha Dhana, Claims Assesor, from your Claims Department.
She gave me absoluut outstanding and professional assistance.  There is no words to thank her.   Her customer service is of such a high quality.
In a time when I was so stressed before the operation and the man who sold my policy to me refused to even talk to me, he told me straight that there is nothing I need to know.  Asha was the one who came to my resque.  It was not one of her duties, , but she explained everything to me without ever getting funny about anything.  All the time she stayed a lady and set my mind at peace.
After my operation she guided me and told me step by step what I had to do next.  Every detail that she needed from your company's side to complete her task.   She always kept me informed regarding the progress and even picked up where my medical aid was at fault.  She would even tell me exactly what and how to explain to my medical aid in order to get the correct response.
It is very seldom that a person gets this excellent service anywhere in the world.  She is one in a million and is much appreciated.  I'll remember her for the rest of my life and tell people about your company because of the awesome manner she handled every detail, so that we can learn as well how to do it.
Warm regards and with many thanks for employing such a high quality person to work with your customers.  She surely kept your company's name very high.
-LA DE BRUYN
"I want to thank you for the prompt service that I received with my claim"
– Brigid
"Thank you. You are a super star."
– Alexia
"Thank you for processing my claim speedily."
– Leslie
"Much appreciated. Good service. Thanks."
– Sharon
"Thank you so much for your kind mail and confirmation of statement."
– Grant
"Thank you for your super service."
– Deryk
"Thank you. I am really impressed with your service."
– PW
"A huge thank you! You've followed this up with such professionalism and it's been a pleasure communicating with you."
– Beryl
"I would like to give some feedback on Caroline Ntsoane. I must say she is ABSOLUTELY amazing when it comes to service. She makes everything a dream when it comes to my policy and anything I need done."
– Courtneigh
"Thank you for processing this claim for us in such a short period. The level of excellence is recognised and appreciated by us as well as by the client."
– Venessa
"I would just like to express my gratitude to you and the team for getting my "gap" claims processed and paid. I have settled all the accounts with the doctors."
– Shireen
"Thank you so much for you kind assistance. We apologise for the urgency. You guys have been stars. "
– Liesha
"Thanks so much for this, that is really amazing service!"
– Francois
"Firstly I can't thank you enough. You're really one in a million, I wish all companies employees acted with the efficiency and professionalism as what you do. Really I mean it, you really went out of your way and I do appreciate it very much. Thank you for that."
– Verusca
"Thank you so much, that was excellent service!"
– Juliet
"Gosh the service is fabulous , so quick"
– Seshni
"Thanks for your response, I appreciate your good service always."
– Fiona
"Thank you for the feedback. What a wonderful policy to have!! I will certainly promote it to my family and friends"
– Rina
"Thank you
I joined Turnberry a few years ago for Gap cover for my medical aid.
They are absolutely a brilliant all round company everyone knows what they are doing they are prompt and informative.
I just wanted to thank them"
Kind Regards – Fiona
"My wife and I underwent foot operations within a few months of each other. We are Execu-Care policyholders (thank goodness.) Please convey our sincere appreciation to the wonderful claims staff at Turnberry. We were kept informed through every step of the process and they really were a pleasure to deal with. Their efficiency was amazing and we are most grateful for the claimed amounts paid.
Happy Client"
– Happy Client
"In June 2015 I was bitten by a dog, my neighbour took me to the emergency care in Linksfield were I received stitches. Unfortunately I only have a medical aid with hospital cover, but Turnberry paid my bills in full from the casualty benefit within days of giving them the necessary documents. I was very impressed with the speed and professionalism of the staff. Thanks Turnberry."
– Happy Client
"Thanks a lot, Turnberry has been a life saviour. Thank you for signing us up on this scheme."
– Mr. De Reuck
"My wife had a mole that changed colour and she immediately had it checked out. It proved to be a malignant melanoma and had to be removed under general aesthetic. After the surgery she continued having pain in the area of the melanoma and it was discovered that she had a neuroma, which required another procedure under general aesthetic. We were shocked to find that the accounts for the surgeon and the anaesthetist were not paid in full. However, our financial advisor had several years earlier warned us of the possibility of shortfalls that our medical aid would not cover and thankfully we followed his sound advice and took out a Turnberry policy. All the charges not covered were settled by Turnberry, giving us one thing less to worry about. Thankfully my wife has now fully recovered."
– Happy Client