Emailer from Risk SA to subscriber base
Topic: Turnberry Partners with Lombard Insurance Company Limited
Release Date: 1 July 2016
Turnberry Partners with Lombard Insurance Company Limited

It is with great pleasure that this latest development in Turnberry's future is shared with you. In 2015 Turnberry and Lombard Insurance Company Limited embarked on a process of due diligence as they worked towards establishing their new partnership, the outcome of which has resulted in Turnberry moving to Lombard as its short term risk carrier.
"We are proud to partner with Lombard Insurance and are confident that this relationship will result in a great
many benefits for Turnberry, Lombard, our policyholders, and our broker partners," says Tony Singleton, CEO of Turnberry.
As leaders in specialist risk insurance, with over R2.3 billion in assets, and an A+ rating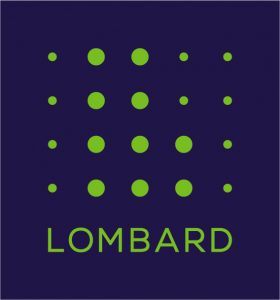 from Global Credit Ratings for claims-paying ability, Lombard is financially solid and poised for growth. Together with Turnberry's strong administrative and broker relationship capabilities, and Lombard's expertise across multiple insurance lines, this relationship will create a unique growth engine for both parties.
Says Singleton, "In time, we look forward to pursuing further advancements to these benefits, as well as some interesting and innovative product developments."
This partnership effectively means that Turnberry will retain its operational independence and branding, while operating as the Underwriting Management Agency (UMA) as the medical Gap insurance specialists for Lombard.
"We're really excited to have Turnberry joining us and expanding our broader Accident & Health offering" says Doug Laburn, Executive Manager of Partnerships at Lombard.  "We have a stated intent of partnering with market leading specialist businesses and Turnberry is certainly one of those."
Essentially, nothing will change for Turnberry's existing policyholders. Policyholders can expect to deal with the same knowledgeable consultants, to have their premiums deducted in the same fashion, and to be able to take advantage of the same excellent product offering as before.
"We remain, as ever before, dedicated to our staff, our policyholders, and especially our broker partners, for whom this move offers both long-term stability and strategic direction in order to help them find the best solutions for their customers," says Singleton.
Turnberry has also committed to ensuring that this journey be transparent and open. All who have concerns or questions are invited to address these with Tony Singleton at TonyS@Turnberry.co.za and James White at JamesW@Turnberry.co.za, who will do their best to engage with you on this matter.