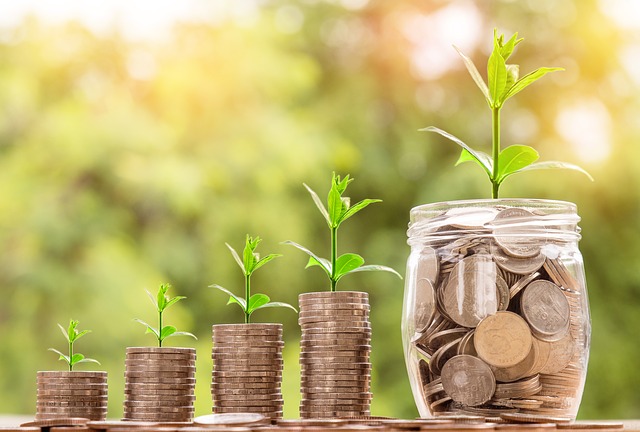 Medical aids all have a 'medical aid rate', which is a maximum amount they will pay for certain treatments. This rate differs depending on the medical cover you have, but is typically a maximum of 200% of their scheme rate. Ensuring you have the right Gap Cover in place is essential as it assists with the shortfalls between the rates charged by medical specialists and the rates paid out by medical aid. Moreover, Gap Cover assists with the fees associated with co-payments, sub-limits and other medical expense shortfalls.
Choosing the right Gap Cover to complement your medical aid is a necessity in today's economic climate. I have identified 10 considerations to ensure you choose the right provider and can make the most of your Gap Cover in 2019.
Have you changed or downgraded your medical aid plan from last year?
If you have changed or downgraded your medical aid plan from 2018, you need to be aware of the changes in your cover. Often a downgraded plan will only cover 100% of the medical aid rate, whereas a previous plan may have covered 200%. In addition, different plans have different networks of hospitals and doctors that are specified for use. Familiarise yourself with these changes and then ensure that you have Gap Cover in place to cover any related benefit changes.
Has your medical aid plan changed from last year?
Even if you personally did not change or downgrade your medical aid plan, this does not mean that the plan itself has not changed. Every year medical aids update and change their various plans, so your cover may differ from 2018. It is essential to ensure you know what changes have been made and what this might mean to your medical exposure for the year. Network hospitals and doctors may also have changed, so make sure you are still covered at your preferred providers, and that your Gap Cover is in place.
Does your Gap Cover complement your medical aid plan?
Gap Cover can only cover you for things that your medical aid covers, so it is essential to ensure that your Gap Cover complements your medical aid plan. It is also important to consider cover for sub-limits, co-payments and deductibles. Certain types of Gap Cover will handle medical expense shortfalls that occur as a result of you reaching your Medical Aid scheme's sub-limit for a particular benefit, or because the scheme imposes a co-payment or deductible.
Does your Gap Cover provider offer quick, easy onboarding?
Once you have decided to incorporate Gap Cover into your insurance portfolio, and selected the right cover for your needs, your chosen Gap Cover provider should work with your broker to ensure a hassle-free onboarding process, to ensure you and your family benefit from immediate cover.
What are the waiting periods for your Gap Cover?
Every Gap Cover policy imposes certain waiting periods for new policyholders. These periods typically relate to pre-existing conditions. If you suffer from chronic, long-term conditions, it's important to pay especially close attention to the waiting periods required by Gap Cover providers.
Is your Gap Cover provider customer-centric?
Make sure your Gap Cover provider has your best interests at heart. Your provider should ensure that every aspect of their offerings and their operations are fine-tuned to respond to what customers are looking for. In addition, your provider should be highly engaged with their broker network and listen attentively to end-users. This means that they will be able to ensure the best possible service and product to all stakeholders.
Are you confident your medical expense shortfalls will be covered?
Trust is essential, and you and your financial advisor must have absolute confidence that medical expense shortfalls will be handled. Your provider needs a solid reputation and strong financial position, as well as one that is constantly updating and innovating products and partnerships to stay one step ahead of the market.
Do you understand the limits of your Gap Cover?
Gap Cover is subject to an Overall Annual Limit of R157 000. This is the maximum amount that any Gap Cover provider is legally able to pay out. In addition, Gap Cover policies have maximum rates. For example, a specialist may charge 7400% of the medical aid rates, but your Gap Cover may only cover you for 500%, which leaves you liable for the shortfall.
Does your Gap Cover provider protect your Overall Annual Limit?
Overall Annual Limit increases are subject to the Consumer Price Index (CPI) and are capped for 2019 at R157 000. A big claim might use this entire limit in one go, leaving you to cover any future shortfall for the year. Your Gap Cover provider should do everything they can to protect this limit. This includes investigating whether claims should have been covered in full by your medical aid as Prescribed Minimum Benefits, and obtaining discounts from doctors.
Are you getting tangible benefits that will give you value for money?
Many of the benefits offered by medical aid and Gap Cover providers should be reviewed carefully to ensure that they are meaningful benefits that will be utilised. Maximise your value by ensuring that your gap cover matches the medical expense shortfalls you are likely to need, without spending unnecessary money on features and benefits you don't require.
In 2019, medical expenses have increased, while previous cover has decreased. In addition, co-payments have increased from a maximum of R15000 to some in excess of R35000. Make sure that you have Gap Cover in place to help you avoid significant medical expense shortfalls eating into your funds and putting you into financial difficulty for the rest of the year.