Turnberry has announced that Lombard is their new short-term risk carrier.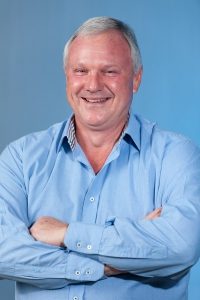 With Turnberry's administrative and broker relationship capabilities and Lombard a leader in specialist risk insurance, as well as their A+ rating from Global Credit Ratings for claims-paying ability and over R2.3 billion in assets, this partnership marks a favourable chapter for both parties and their stakeholders.
"We are proud to partner with Lombard Insurance and are confident that this relationship will result in a great many benefits for Turnberry, Lombard, our policyholders, and our broker partners," says Tony Singleton, CEO of Turnberry.
Turnberry will operate as the Underwriting Management Agency (UMA) as the medical gap insurance specialists for Lombard, while retaining its operational independence and branding. This move focuses on the benefits to all parties concerned, from employees to brokers and clients.
Consequently, a concerted effort has been made to ensure that there will be minimal changes to existing policyholders who will continue to deal with the same knowledgeable consultants, have their premiums deducted in the same fashion, and be able to take advantage of the same excellent product offering as before.
"We look forward to pursuing further advancements to our overall offering and benefits, as well as some interesting and innovative product developments," says Singleton.
Lombard is equally positive about Turnberry's arrival, which will expand their broader Accident & Health offering. "We have a stated intent of partnering with market leading specialist businesses and Turnberry is certainly one of those.  We look forward to providing an insurance platform and the strategic support that enables Turnberry to enhance and grow their market offering,"  says Doug Laburn, executive manager of partnerships at Lombard.