In South Africa today, Gap Cover is surging in popularity, as many medical professionals charge multiple times the stipulated Medical Aid rates. Gap Cover enhances one's Medical Aid, helping to cover in-hospital medical expense shortfalls for certain procedures and specialist bills.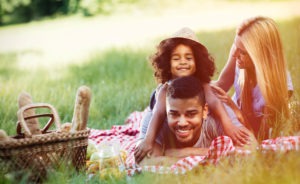 Unlike Medical Aids – which can generally only be changed during a specific period towards the end of the year – Gap Cover policies can be changed at any time of the year.
Within the range of offerings from most Gap Cover providers, consumers can choose from among numerous different policies. These vary from the more basic offerings that cover shortfalls only up to a certain amount, to the most comprehensive packages to protect families against the high costs of illnesses, accidents and other emergencies.
Tony Singleton, CEO of Turnberry Risk Management Solutions, says that customers often ask the Turnberry team about the value of upgrading their Gap Cover package to a more comprehensive solution.
Finding the best value
To begin with, Singleton notes that when compared to Medical Aid, the costs of Gap Cover are very reasonable – even for the most comprehensive offerings: "Unlike Medical Aids, which can range into many thousands of Rands per person per month, even the most comprehensive Gap Cover policy should only be a few hundred rand per month," he says.
To enjoy the full peace-of-mind that Gap Cover can offer, Turnberry advises most customers to opt for a more comprehensive policy – giving them the widest range of benefits at a price only slightly higher than the mid-range offerings.
"Like many of our peers, we certainly do provide more basic offerings. But bear in mind that these have been specifically designed for those individuals and families that have severe financial constraints, or those people, such as students, that are still 'starting out'". Lower-end packages often don't cover consumers for the likes of co-payments and sub-limits, and generally only enhance the Medical Aid rates up to a certain point, while also limiting one's casualty benefits.
"For those that can afford higher-end Gap Cover packages, we recommend comprehensive packages to unlock access to a far broader array of benefits," notes Singleton.
Strike at any time
Many consumers also mistakenly believe that comprehensive Gap Cover offerings are only needed for those suffering from critical illnesses or generally poor levels of health. However, the reality is that accidents and illnesses can strike people at any time, completely without warning.
"In these situations, consumers would normally have to endure standard waiting periods as they upgrade their Gap Cover package," notes Singleton, adding that waiting periods apply to any new benefits that wouldn't have been covered in their original plan (such as the Biological Cancer Drug benefit for instance).
This underscores the need for customers to get onto a more comprehensive package now, so when the time comes, they won't have to worry about any waiting periods. Singleton also explains that customers should invest in a Medical Aid plan to suit their needs and provides adequate cover benefits.
Considering that Gap Cover can only enhance (and not replace) one's Medical Aid, those with the most basic hospital plans may not be able to experience the full benefits of their Gap Cover policy. In other words, your Medical Aid must at least pay a portion of a particular bill, in order for your Gap Cover to be useful.
"Through detailed assessments and consultations with your financial advisor or insurance broker, you should arrive at a combination of Medical Aid and Gap Cover that suits your unique needs," he adds.