Rates in the medical field are a continued topic of hot debate in the industry, particularly given the government's stance on the matter.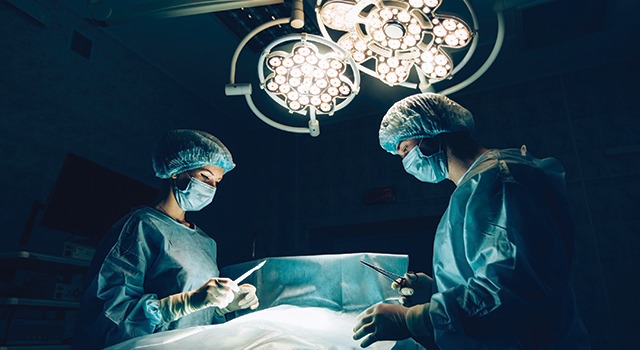 Article by Nicola Jenvey
(Excerpt from Risk Africa Magazine)
Medical aid schemes are controversial monthly insurance expenses, from the government berating that the most of South Africa's medical fraternity are ensconced in private practice and providing services to a privileged minority to the percentage that those payments consume of members' disposable income and what they receive in return.
But escalating private medical practice costs have meant that while contributions have increased, the benefits covered have diminished as specialists' rates have climbed more swiftly than the reimbursements.
Into that milieu entered the short-term gap cover insurance concept – insurance against being out of pocket when interactions with specialists become something scheme administrators are not prepared to cover in full.
Gap cover provides the difference between what medical aids pay for in-hospital procedures in line with the National Health Reference Price List (NHRPL), as maintained by the Department of Health and the Council for Medical Schemes, and what doctors actually charge. If the medical aid pays out 100 per cent of the medical aid (or NHRPL) rate and the specialist charges three times that amount, members are responsible for the difference.
Bull's Eye Financial Services Group executive Vanessa Roux says South African specialists are not regulated on the rates they can charge, meaning patients pay the shortfall from their pockets. That amount may be 500 per cent of the rate the scheme is prepared to cover.
"Gap cover providers are under increased pressure from medical schemes in terms of benefit design and some service providers, who change their billing practices according to whether or not policyholders have additional insurance provisions," Martin Rimmer, CEO of Sirago Underwriting Managers, is on record for stating, effectively throwing down the gauntlet to the industry.
Sebastian Zoutendyk, director at Zestlife, says that the expectation by medical aid members that their scheme will wholly cover their hospitalisation costs is seldom met. Benefits are limited to their medical scheme tariffs (MST), but medical practitioners can demand considerably more than the MST. "This charge creates a shortfall the medical scheme does not cover and the actual charges of many procedures performed by surgeons, anaesthetists and others can add up to sizeable payment gaps," he says.
Zestlife schemes include in-hospital procedures up to 500 per cent; outpatient cover for more than 50 procedures – irrespective of these being performed in-hospital or at an out-patient facility; copayments for hospital admissions; non-designated service provider (DSP) hospital copayments expressed in rands rather than as percentages as well cancer treatment, internal prosthesis, casualty, dental, accidental death, permanent disability and medical premium waivers.
Tony Singleton, CEO of Turnberry Management Risk Solutions, says members applying for gap cover are subject to waiting periods if they have not previously had these policies. Typically, a three-month general waiting period applies to all benefits with the exception of those providing cover for up to 500 per cent should the policy commencement be in line with the medical scheme's commencement date. Pregnancy and childbirth has a nine-month waiting period, while a 12-month period applies to hysterectomies – unless there is a proven malignancy, hysteroscopy and endometrial ablations, joint replacements and spinal surgery or treatment –unless sustained in an accident, tonsillectomies, grommets, adenoids, wisdom teeth and hernia treatment or surgery – unless due to emergency surgery. Pre-diagnosed cancers are covered provided the person has been in complete remission for five years.
Bryan Hirsch, director at Bryan Hirsch Colley & Associates, says that as South Africans cut their expenditure, healthcare has 

taken centre stage. Most medical schemes have unlimited overall benefits and members believe they are covered for major illnesses for whatever benefits they need to claim. However, Clayton Samsodien, MD of Genesis EB Solutions, says a more detailed analysis of scheme structures shows many benefits have sub-limits – only covering parts of the procedures. Sub-limits may mean a procedure will only be covered in the public sector. "Members must find a marriage between their medical aid schemes and their gap cover options," he says.
For the full article – please follow this link: Risk Africa Magazine