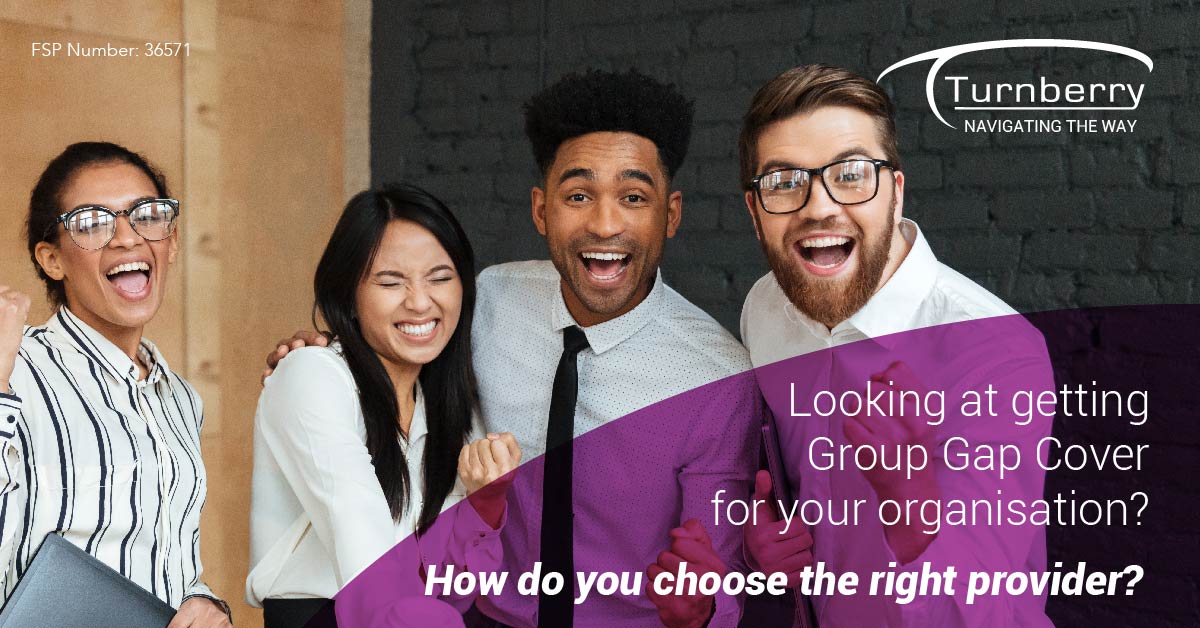 Tony Singleton talks about Maximising the value of Group Cover, but emphasises that the right Provider is essential.
Group gap cover enables organisations to offer their employees gap cover, for medical expense shortfalls and out-of-pocket expenses, at a preferential rate. It is also an excellent way for employers to differentiate themselves from their competition, and is a valuable addition to a basket of employee benefits. However, when it comes to choosing a gap cover provider, it is important to remember that not all gap cover offerings are equal. There are a number of factors organisations should take into account when looking to offer gap cover to their employees.
How streamlined is the back-office service?
A strong 'back office' is critical for effective communication with the gap cover provider. Nothing is more frustrating for employees than dealing with a busy or complicated call centre, missing documentation or a lack of communication around claim status. The claims process also needs to be simple and easy to understand. The gap cover provider should have extensive experience and financial services expertise. If they do not, or they deliver poor back office service, group gap cover will become an additional operational burden on the Human Resource (HR) department, who will be left to handle their shortcomings.
Who is the insurer?
All gap cover policies are underwritten by insurers. Organisations should check who underwrites their group gap cover. Insurers are regulated by the FSCA (Financial Sector Conduct Authority).  
What rates, waiting periods and benefits are being offered to your company?
Is the Gap cover provider offering the standard rate or a preferential rate for your employees? If your organisation has decided to implement compulsory gap cover and there are more than 20 employees then a reduced rate should be on the table. Likewise you should also be offered less stringent underwriting than on individual policies for waiting periods compared to the standard waiting periods.
When it comes to benefits it is crucial to ensure that the gap cover policy chosen supports many different medical aids . If your organisation offers medical aid as a benefit, the gap cover then needs to be able to match with multiple plan types within your chosen medical scheme provider. This is essential to ensure maximum coverage of medical expense shortfalls for all employees. It is essential to review the core benefits on offer, as these are the heart of the offering and where the most value is gained.
One specific item to look out for is cover for MRI, CT and PET scans. If these are done out of hospital, they are not covered by some medical aid plans. If they are covered, they are often subject to co-payments or sub-limits, which means that in the event of an employee requiring one of these scans, they will immediately be out of pocket for these benefits. In addition, not all gap cover providers will cover these scans if there is not benefit from the employee's medical scheme. It is hugely beneficial to employees to ensure your chosen group gap cover provider offers comprehensive coverage for a wide variety of different medical aid plans.
What added benefits are on offer?
Additional benefits enhance the value of the gap cover offering and ease the financial burden on families and provide companies with more ways for them to assist members in furthering their coverage.
Some added benefits on offer include a once off payment for the first time diagnosis of cancer benefit and trauma counselling in the event of a critical illness diagnosis, the death of an immediate family member or being a victim of a violent crime. A critical illness benefit pays out in the event of death due to a critical illness other than cancer. A personal accident benefit that pays out in the event of accidental death or permanent and total disability due to an accident. International travel insurance covers travellers for emergency medical expenses overseas. There is also a medical contribution waiver that can cover up to six months medical aid payments in the event of the accidental death or permanent and total disability due to an accident of the main medical scheme member. Similarly a gap premium waiver pays the premium of the gap cover policy for up to a year in the same circumstances.
Group gap cover should be mutually beneficial
Keeping employees healthy should be a top priority, as healthy employees are happier and more productive. Gap cover is a way of ensuring employees health is prioritised, as it eases the potential financial burden that often prevents people from seeking medical attention when they need it. Group gap cover with comprehensive coverage for medical expense shortfalls as well as additional benefits, benefits employees by extending their medical cover, and organisations by ensuring their workforce is healthy and minimising financial stress.
An additional benefit of Group Gap cover is that it can reduce or eliminate the need for small staff loans to finance medical expense shortfalls.