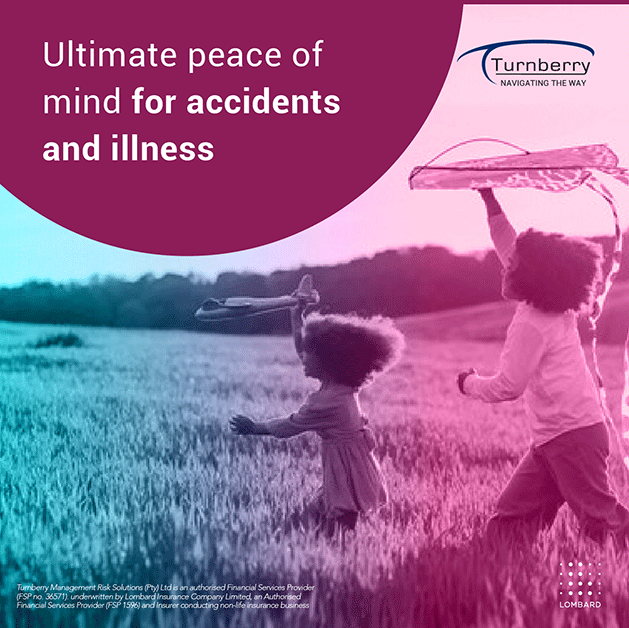 Witness – 19th April 2022
When accidents or illness strike, they often happen at inconvenient times. Many people have had to rush to the emergency room of a hospital, only to be sent a significant bill afterward, because visits to casualty are not typically covered by medical aid. This is where gap cover can be a life saver for your finances as the casualty benefit for accidents and illness can save members from significant out of pocket expenses.
Out of pocket
Despite the fact that the emergency or casualty department is at a hospital, visits here are not covered as part of hospital benefits unless you have a prescribed minimum benefit (PMB) condition and meet the required criteria. With some schemes, if you are subsequently admitted, and you are making use of a network hospital, then the entire fee will be covered. Others will cover the fee from your day-to-day benefits regardless.
In case of an accident
Gap cover policies offer a casualty benefit for accidents and a casualty benefit for illness, which cover different events in slightly different ways. Accidents include the obvious, like a motor vehicle collision, as well as events like accidentally cutting yourself with a knife, falling off a ladder, animal bite wounds and ingestion of poison. This benefit has no time limit – at any time on any day, if a member goes to or is taken to casualty for treatment after an accident, the gap cover casualty benefit will be available.
When illness strikes
The casualty benefit for illness is aimed at easing out of pocket expenses for those times when going to the emergency department for illness is unavoidable – your child has a high fever in the middle of the night or food poisoning strikes, for example. It is typically only available after hours, from 6pm to 6am Mondays to Fridays, as well as over weekends and public holidays, and is for unexpected illnesses. Because of the nature of illnesses, this cover generally offers a limited value per event and a capped number of visits per year.
Members with benefits
Gap cover can help members to ease the financial strain of a visit to casualty, even if the medical scheme has funded it from day-to-day benefits, because these expenses can be claimed back from gap cover. This can help members to extend their benefits and significantly reduce their out-of-pocket expenses.
However, not all gap policies provide cover in the same way, so members need to ensure they find the right one for their needs. For example, some providers impose a limit per insured event, whereas others will have an annual limit for casualty visits. Some policies will cover anything that happens in casualty, including blood tests, medications and devices like crutches and slings, while others will not. Many gap cover providers will also only offer the casualty benefit for illness for children up to the age of eight, whereas some will give the same benefits to all members, regardless of their age.
Peace of mind is priceless
A visit to casualty can run into thousands of Rands, and without gap cover this must generally be funded by the member's own pocket. The last thing anyone needs when they fall and injure themselves, or when a child has a raging fever at 3am, is the thought of how they will be able to afford the visit to the hospital that they desperately need.
Knowing you can claim back these expenses from your gap cover offers peace of mind and security that you can always afford the best healthcare for you and your family. Speak to your financial advisor about the gap cover solution that best meets your needs.
https://pdf.novusgroup.co.za/assets/pdf/NOVUS_The_Witness_2022-04-19_NTUxMjQ5Mjca_17220KP37.pdf
https://getcovered.turnberry.co.za/app/1
What is Gap Cover?
https://getcovered.turnberry.co.za/app/1
Client Testimonials
Turnberry assisted with claims for various incidents during the last few years – from an elective orthopaedic surgery for my young daughter to emergency surgeries for my wife.   When my wife was diagnosed with cancer last year, the once-off payment assisted in a number of the out-of-hospital expenses. In addition, the knowledge that the expenses threshold is so much higher than the standard medical rates provided peace of mind.  I have recommended Turnberry Gap Cover to our family, and reiterate that it is an essential or mandatory product. No healthy person believes critical or emergency procedures will happen. But the truth is that it can happen to anyone. The cost vs benefit is not a logical debate, without gap coverage you may end up selling assets to cover the bills.   Turnberry's services were professional, quick and efficient – 'Peace of mind'.        Mynhardt Oosthuizen – January 2022